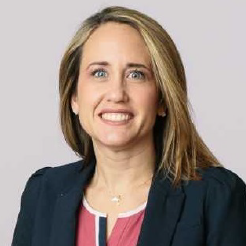 Kristin Cleverley, RN, PhD, CPMHN
Academic Director
CAMH Chair in Mental Health Nursing Research
Associate Professor, Lawrence S. Bloomberg Faculty of Nursing and Faculty of Medicine, Department of Psychiatry, University of Toronto
Senior Scientist, Centre for Addiction and Mental Health
Professor Kristin Cleverley is the CAMH Chair in Mental Health Nursing Research and Associate Professor in the Faculty of Nursing and Department of Psychiatry at the University of Toronto and Senior Scientist in the Margaret and Wallace McCain Centre for Child, Youth & Family Mental Health at CAMH. She is the Chair of the University of Toronto Student and Youth Mental Health Research Initiative and Co-Chaired the Ontario Health Quality Standard on Youth-to-Adult Health Care Transitions. Prof. Cleverley's research engages students, youth, and caregivers in the co-design of novel clinical and health system interventions to improve continuity of care.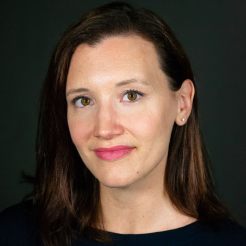 Amanda Uliaszek, Ph.D., C.Psych
Associate Director, Research
Associate Professor & Program Coordinator,
Department of Psychological Clinical Science, University of Toronto Scarborough
Professor Amanda Uliaszek has been the director of the STEPP (Study and Treatment of Emotion Dysregulation and Personality Pathology) Lab at the University of Toronto since 2011. She received her Ph.D. in clinical psychology from Northwestern University and completed her predoctoral residency at the University of Illinois Chicago Medical Center. Prof. Uliaszek has obtained international recognition for her research on psychotherapy mechanisms and outcomes, with a specific focus on improving treatments for children, youth, and university students. Prof. Uliaszek is a registered psychologist in Ontario, with an expertise in the delivery of dialectical behavior therapy and cognitive-behavioral therapy.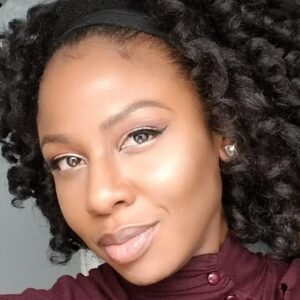 Camisha Sibblis, RSW, C. Hyp, PhDc
Associate Director, Training & Education
Assistant Professor of Criminology, Law and Society, Sociology Department, University of Toronto
Adjunct Professor, School of Social Work, University of Windsor
Faculty Affiliate, The Centre for Research & Innovation for Black Survivors of Homicide Victims (The CRIB)
Professor Camisha Sibblis is an Assistant Professor of Criminology, Law and Society with a focus on Black Canadian Studies in Sociology at the University of Toronto. Her research uses spatial and critical race theories to focus on the anti-Black racism and the construction of identity. Camisha has extensive experience working with marginalized communities as a school social worker, a child welfare worker, and clinician assessing the effects of anti-Black racism on the lives of the defenders for sentencing hearings. She is an experienced mental health practitioner, EDI consultant, and a court designated expert on systemic racism. Among her vast community work, she sat on the board of the Black Community Action Network and was a long-standing member of the Council for Adolescent Suicide Prevention.
Inlight is an Institutional Strategic Initiative of the University of Toronto committed to improving student mental health and wellness outcomes by investing in high-quality, impactful research and driving scalable research innovations.