Supporting student led research at the University of Toronto is a top strategic priority for Inlight. The Inlight Research Fellowship program supports exceptional graduate scholars at the University of Toronto with the potential to become independent researchers in postsecondary student mental health and wellness. 
We are pleased to introduce the seven graduate students awarded 2022 research fellowships for their leadership in postsecondary student mental health research.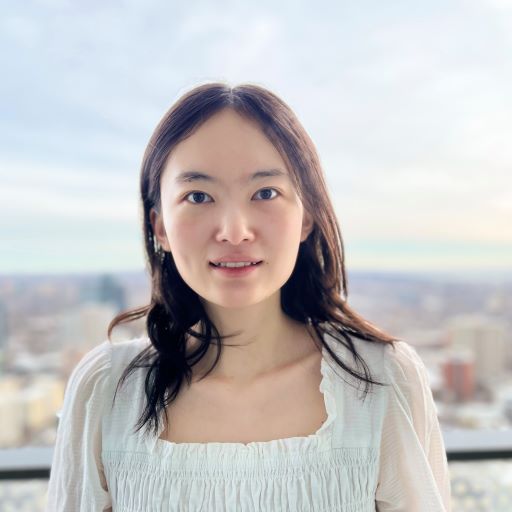 University of Toronto Mississauga
Yiyi Wang, PhD Student
Faculty of Arts and Science; Department of Psychology
Research: Student-Centered Approach to Well-being Assessment and Mental Health Interventions
Learn more about Yiyi
I am a third-year PhD student studying psychology at the University of Toronto Mississauga campus. Before coming here, I completed my master's in Applied Behavior Analysis, where I became a Board-Certified Behavior Analyst for people diagnosed with autism. As a doctoral student, I work with Dr. Norman Farb and am now applying my expertise in creating evidence-based interventions to support the mental health of students. At a time when undergraduate stress, burnout, and mental illness are at the forefront of concern, I have conducted seminal work to understand how a person's cultural context can be used to better support emotional resilience with the goal of helping them flourish in life. In the process of pivoting psychological research into online formats, I have created 7 separate fully online and automated intervention studies. Through this work, I have supported the mental health and academic performance of over 700 college students. I am most proud of my success in learning new and vital skills such as advanced statistical methods and web programming, as well as my success in integrating computer science into psychological research. My current project would leverage these skills to create an inclusive access platform that employs an evidence-based design to help engage students in sharing their emotional highs and lows as co-investigators in developing a map of student mental health at UofT.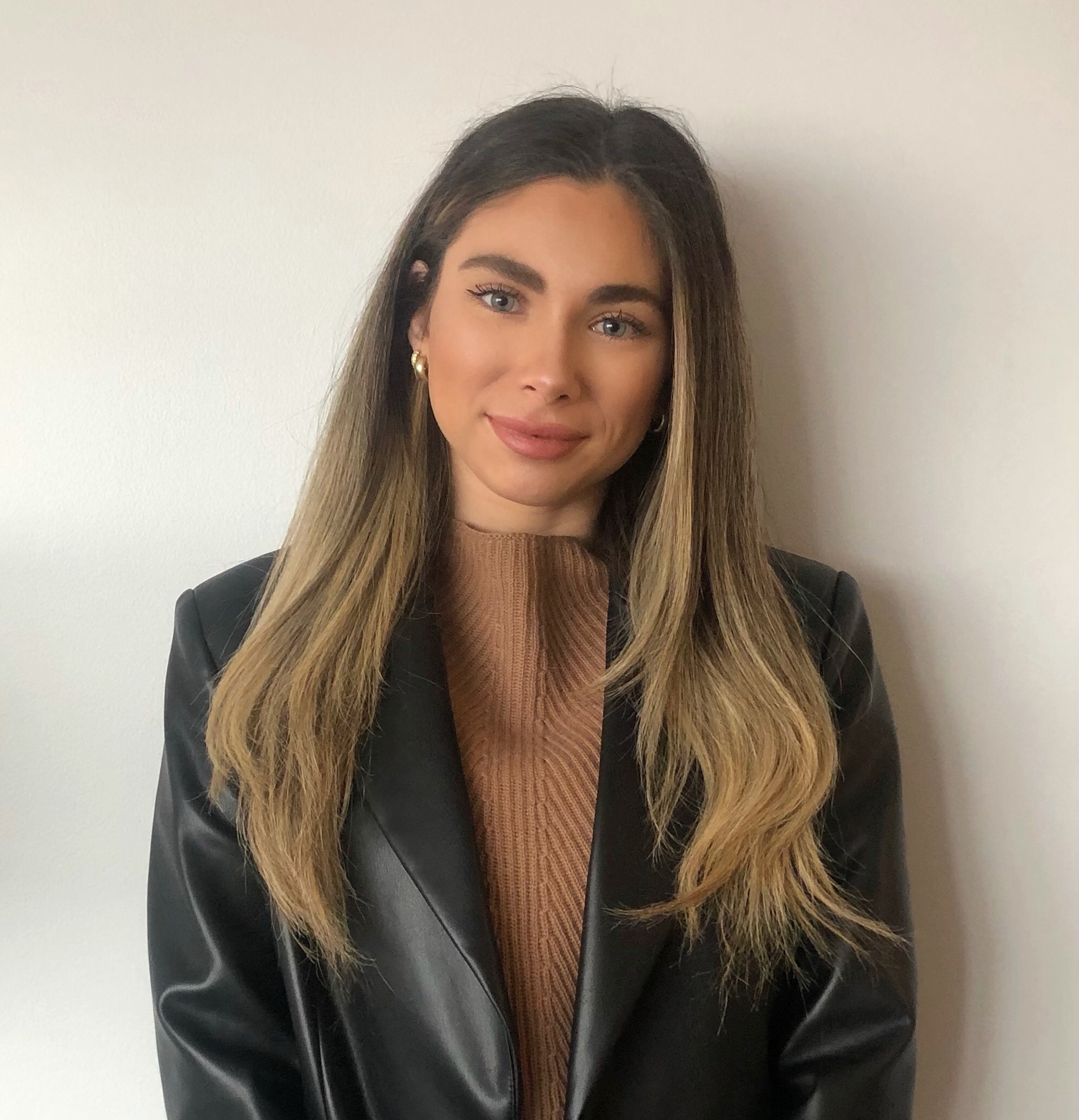 University of Toronto Scarborough
Maya Amestoy, Masters Student
Department of Psychological Clinical Science; Clinical Psychology
Research: The role of positive school support in enhancing psychological well-being and reducing internalized stigma in LGBTQ+ postsecondary students
Learn more about Maya
I am a second-year Master's student in the Clinical Psychology Program at the University of Toronto Scarborough. In this program, I have been afforded the opportunity to conduct impactful research that focuses on the influence of stigma on mental health and well-being in diverse groups of individuals. My Master's thesis explores the existence of borderline personality disorder (BPD) stigma in the general population using a vignette-based study. This area of research has opened my eyes to the importance of including people with lived experience in all stages of the research process, and I have been fortunate enough to work with three adults with lived experience of BPD in various projects to date.
I have always had an interest in leading student mental health research. During my undergraduate degree, I was involved in various projects exploring postsecondary students' stress levels, as well as their sleep and eating habits. However, leading student mental health research in my graduate studies became a particular commitment of mine when it became readily apparent how many LGBTQ+ students experience elevated levels of internalized stigma that compound into increased shame and mental health difficulties. Accordingly, through this research project supported by Inlight Student Mental Health Research Initiative, I hope to provide crucial evidence for a potential way in which one's environment and surroundings on campus can curtail internalized stigma and enhance LGBTQ+ students' psychological well-being.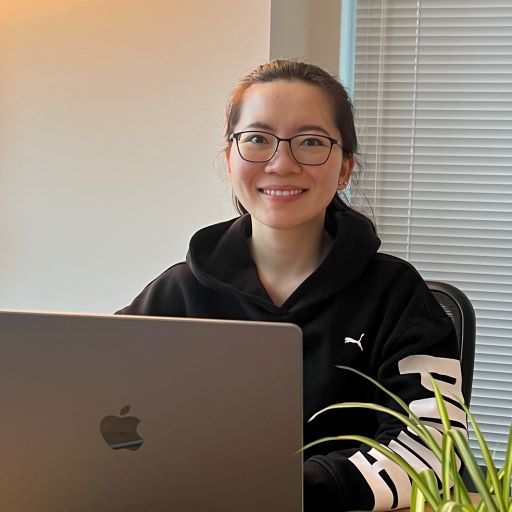 University of Toronto, St. George
Yaxi Zhao, PhD Student
Faculty of Information
Research: Triad Remote Therapy: Designing Communication Platforms for Therapeutic Environments
Learn more about Yaxi
My name is Yaxi Zhao, a PhD candidate at the Faculty of Information researching technologies for mental healthcare. I aim to understand how and to what extent technologies can support both mental health self-care and healthcare provided by professionals. This is an extension of my psychology research on youth mental health and my background in user experience. A significant number of students are in long-distance relationships and many of them are graduate students in committed relationships. These student couples might have to require remote couples counselling when needed because of the natural distance barrier or situations such as lock-down. My dissertation investigates and designs communication platforms for remote therapy for couples (e.g., postsecondary students). I aim to empower research collaborators from underrepresented groups (e.g., marginalized communities and people with disabilities) to have their voice throughout the research to create inclusive and accessible platforms. So far, I have 8 journal publications and over 10 conference presentations throughout my 9-year research journey. I'm grateful that my dissertation project is supported by SSHRC and the Inlight research fellowship. I'm most proud of my continuous passion, determination, and action for research for social good.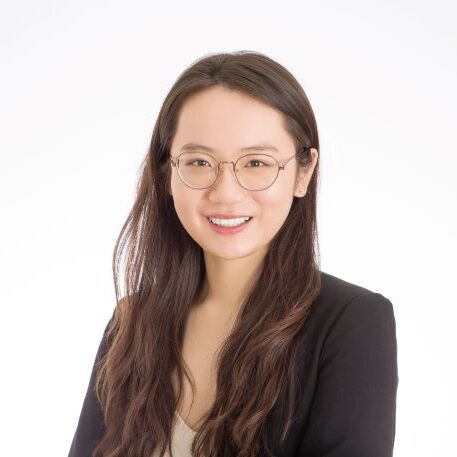 University of Toronto, St. George
Xue Xiang, PhD Student
Rotman School of Management; Organizational Behaviour and Human Resource Management
Research:  Time in liminality: How post-secondary students' liminal experience facilitates recovery and well-being
Learn more about Xue
I am Sunny (Xue) Xiang, a second-year PhD student in Organizational Behaviour and Human Resource Management at the Rotman School of Management, University of Toronto. Prior to starting my PhD, I obtained my Bachelor of Commerce at Rotman Commerce, University of Toronto, with a specialist in management and a major in psychology. Upon graduation, I received the Rotman Commerce Director's Award for Academic Excellence (awarded to the top 1% of the graduating class). 
Currently, I am pursuing two lines of research related to student mental health. We have witnessed an eruption of student mental health issues over the past few years and post-secondary institutions responded by providing more mental health assistance to students. However, the move towards an open conversation about mental health still faces obstacles due to the associated stigma and the existing competitive culture that might be incompatible with the openness and vulnerability the conversation requires. How to facilitate such culture change is thus a critical question. My second line of research examines the identity transition and suspension students experience when performing or not performing certain social roles (e.g., as a student, member of their household…). Specifically, I am interested in if and how performing activities in their liminal space, a space where all their social roles are suspended, can facilitate their recovery and well-being. The thing I am most proud of is how I always approach my research from the lens of diversity, culture and inclusion.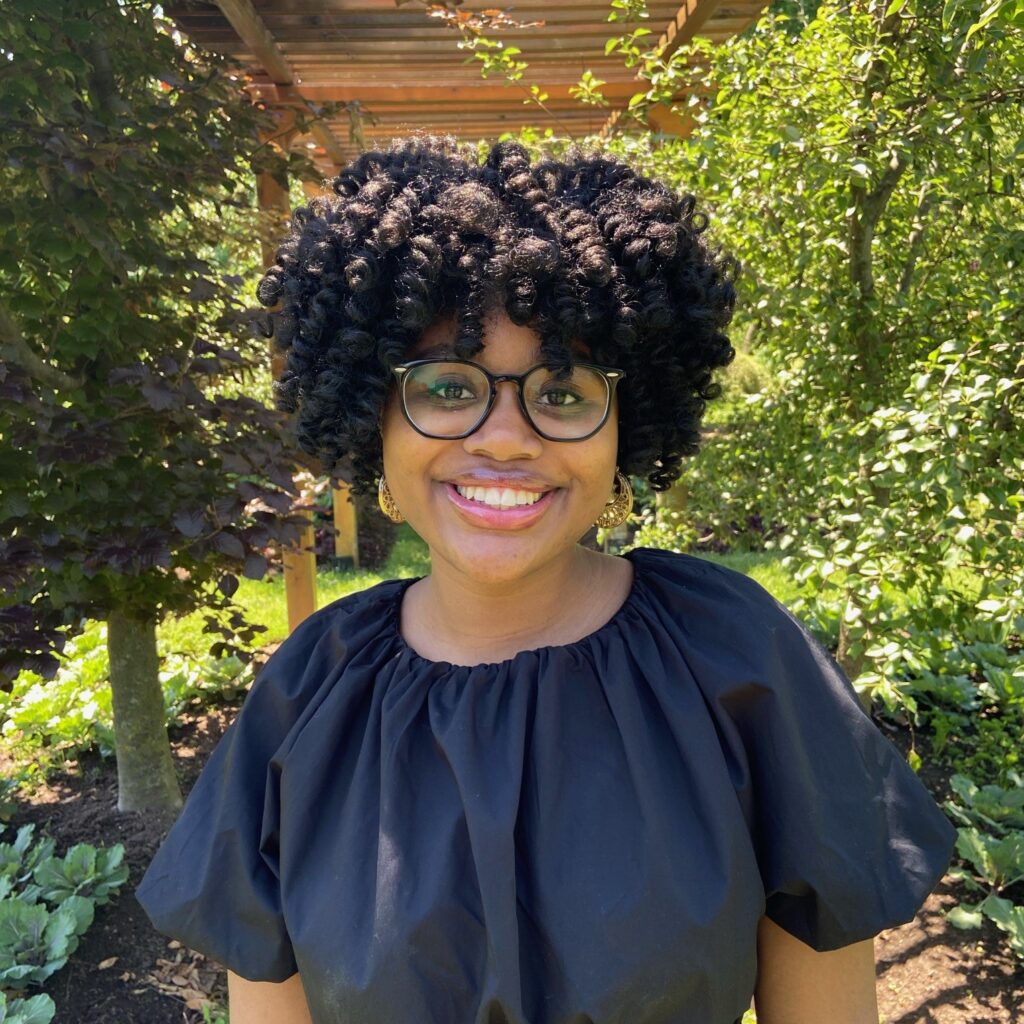 University of Toronto, St. George
Rya Buckley, Masters Student
Ontario Institute for Studies in Education; Applied Psychology and Human Development
Research: Seeking supports on campus: The unique experiences of racialized university students
Learn more about Rya
 I am a second-year MA student studying School and Clinical Child Psychology at the Ontario Institute for Studies in Education. My research interests include understanding and improving the experiences of marginalized students seeking mental health services in educational contexts. For my thesis work, I am focusing on the unique support-seeking experiences of racialized university students. My interest in this work stems from my experiences supporting students and seeing the negative impact that mental health concerns have on students' learning and relationships. Since mental health is essential for learning, I am interested in the ways that educational sites can support student mental health. I am proud of the research that I have done so far in this area and look forward to sharing this work. As a clinician-in-training, I am also interested in community approaches to improving mental health, especially for marginalized students. Therefore, it's always important to me to support fellow Black students. I'm proud to have done that during my undergraduate degree as the McMaster Black Student Mentorship Program Undergraduate Coordinator and currently as the President of the University of Toronto's Black Graduate Students' Association.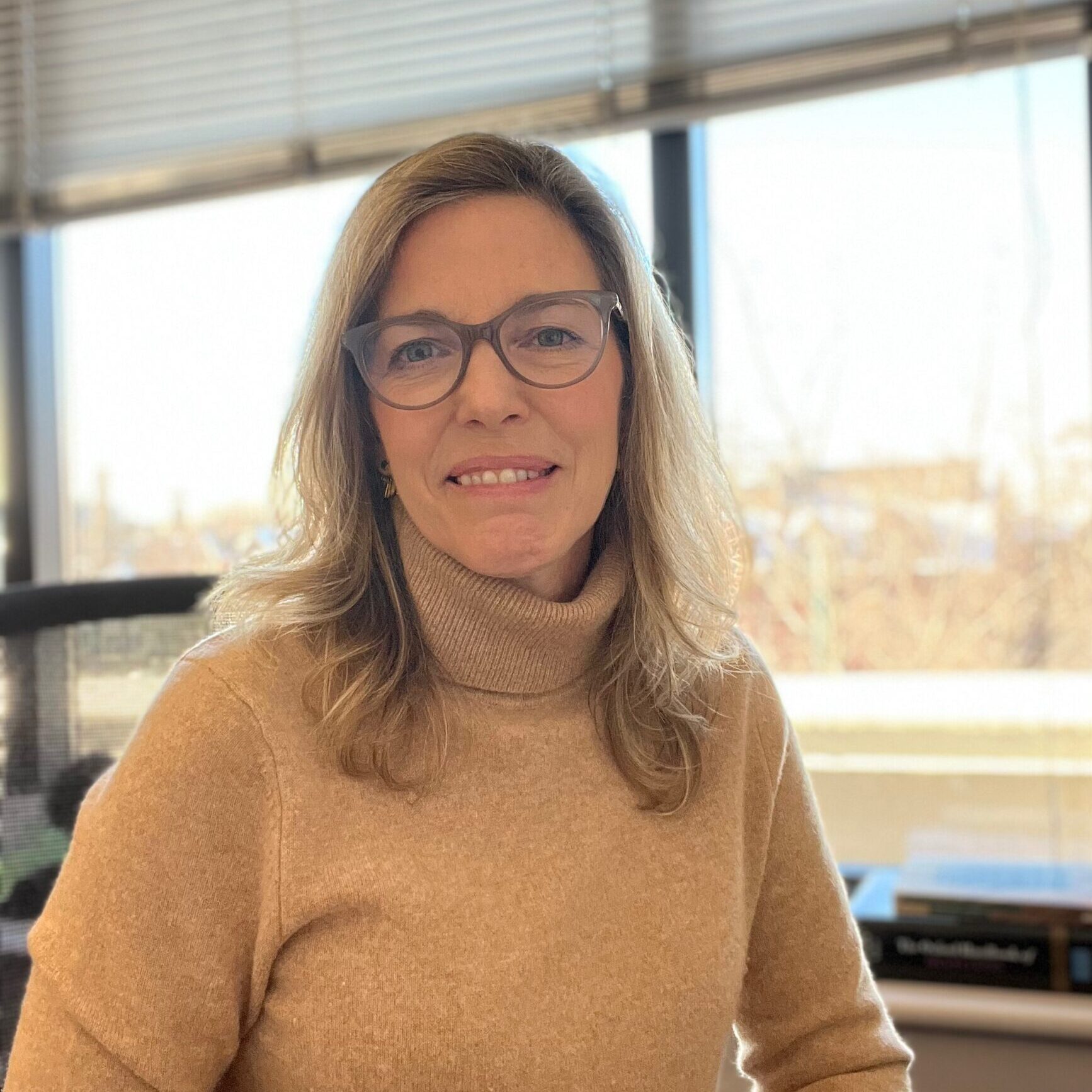 University of Toronto, St. George
Lauren Brown, PhD Student
Ontario Institute for Studies in Education; Department of Curriculum, Teaching & Learning
Research: How Undergraduate Students Understand, Learn about and Act in Support of their Wellbeing: A Narrative Inquiry
Learn more about Lauren
In 2014 I became a certified yoga instructor. This process sparked a deep curiousity about how contemplative practices support transformative learning, self-discovery, and wellbeing. My curiosity eventually brought me to the University of Toronto and in 2018 I had the good fortune to begin working in the Division of Student Life where I now oversee the Mindfulness, Meditation and Yoga programming portfolio at the Multi-Faith Centre. This year these programs will see approximately 5000 student visits in lectures, workshops, and experiential learning. Through my work I meet students from across the St. George campus who generously share their experiences with me. Their stories inspire my ongoing narrative research and education at the Ontario Institute for Studies in Education (OISE). My research on student wellbeing in higher education is also informed by the wise and wonderful students I have the pleasure of training and mentoring. I am currently a PhD Candidate at OISE in the department of Curriculum, Learning and Teaching. In 2020 I received a Master of Education in Leadership, Higher, and Adult Education from OISE. I also hold a Bachelor of Education from Brock University and an Honours Bachelor of Arts from McMaster University. But most importantly I am a mom, a daughter, a wife, a sister, and a very proud auntie to three wonderful nephews and a niece who can't wait to call me Dr. Brown. Their encouragement has made my successful return to higher education possible.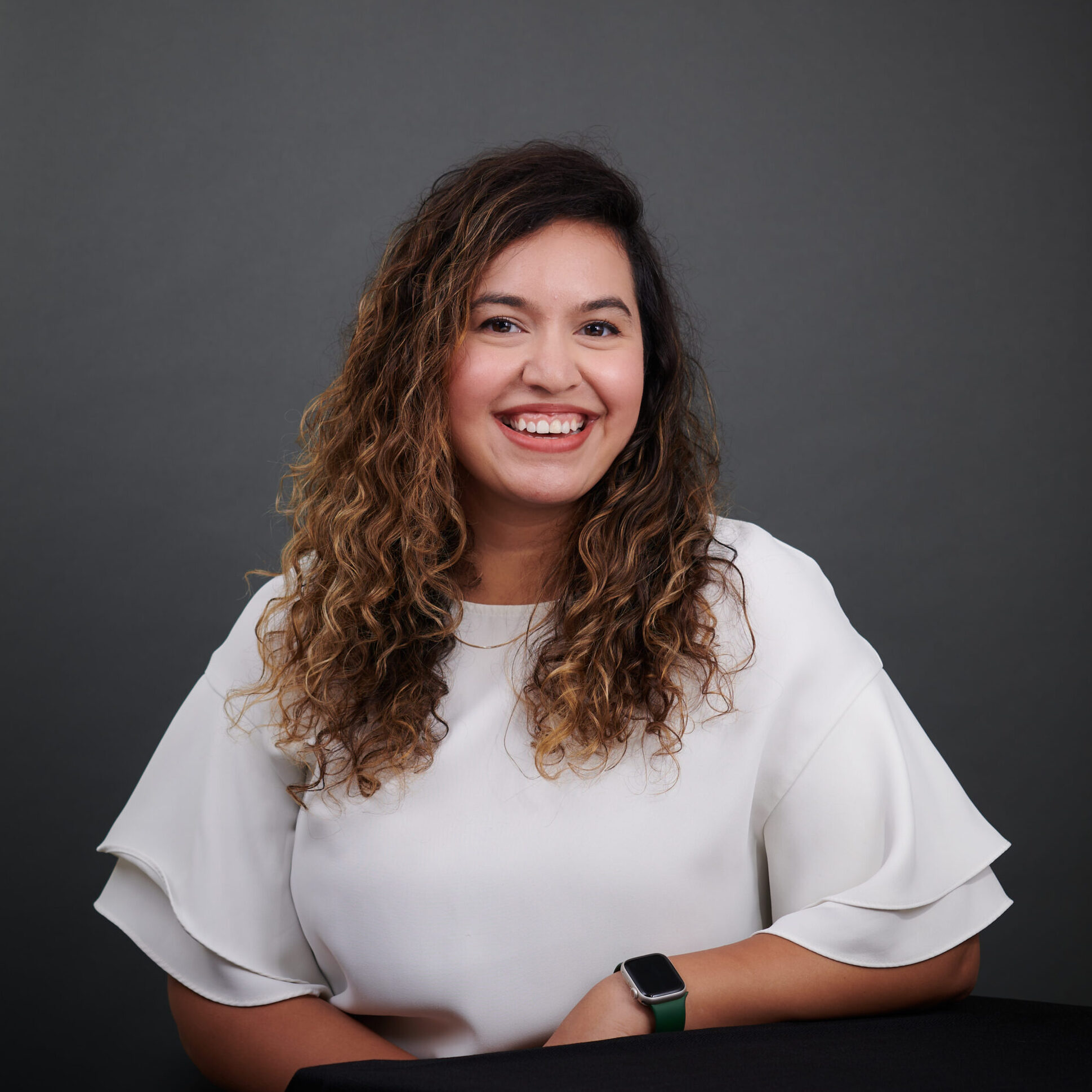 University of Toronto, St. George
Andrea McCracken, Masters Student
Leslie Dan Faculty of

Pharmacy
Research: Exploring the pharmacist's role including use of digital technologies in supporting post-secondary students with psychotropic medication management
Learn more about Andrea
I previously earned my honours Bachelor of Science from the University of Toronto, and I am currently pursuing a Masters in Pharmaceutical Sciences at the Leslie Dan Faculty of Pharmacy, University of Toronto. My research interests involve supporting interventions and collaborative practices that can improve mental health care delivery and medication management in pharmacy, specifically with post-secondary students. Medication use can be challenging on its own and there is little information about the associated experiences and needs of post-secondary students with psychotropic medication management. Identifying these needs from post-secondary students' perspective will help determine psychotropic medication management challenges that could be addressed by pharmacists. Personally, pharmacists have helped me navigate the healthcare system and understand medications to help those close to me. I wish I had known this earlier and that is why I hope my study can help fill this gap in mental health resources for students. I hope my research can build a foundational block for programs to help support students with mental health and psychotropic medication management on campus. I'm most proud of my perseverance to pursue this research achieving success with awards such as the U of T Covid-19 Student Engagement Award, Mitacs Training Award and Inlight fellowship while continuing full-time employment and being there for my family. When I am not working on research, I can be almost always be found grabbing coffee, at a concert or cheering on the Leafs!
The Inlight Research Fellowship program is an annual funding program to support exceptional graduate scholars at the University of Toronto. This program is open to graduate applicants currently leading student mental health research at the University of Toronto.
To learn more about our current and upcoming funding programs, please visit our Opportunities page.